MATTHEW GORSICH (founder of station 106.7 WAOB, 'We are One Body' radio) and his General Manager and on-air personality,
the REV. BONIFACE HICKS, OSB from the St. Vincent's Archabbey.
'We Are One Body' WAOB operates as an official catholic media outlet from its headquarters in Latrobe, PA., through the leadership of Mr. Gorsich, WAOB produces catechetical and contemplative programming in a manner intended to make the Mystical Body of Christ more readily-apparent to the laity. Their catechetical programming consists of magisterial teachings from the Pope and bishops followed by conversations between priests who explain and elaborate on the teachings. Their programming also contains broadcasts of lectio divina, led by priests, on Holy Scripture, the writings of the saints and the catechism of the catholic Church.
This programming is also supported by broadcasts of prayer from parishes, families and religious orders including the Holy Mass, Liturgy of the Hours and devotions such as the Rosary and Divine mercy Chaplet. Through the prodigious efforts of both men, the word of God has been made more readily available to the masses as well as those who are homebound and cannot get out to Mass.
Fr. Boniface Hicks OSB joined the Benedictines at St Vincent Archabbey in 1998 and professed his Solemn Vows in 2002. He was ordained a priest in 2004 and his first assignment as a priest was at Penn State where he assisted in Campus Ministry and completed his doctorate in Computer Science in 2007. He continued to do research at Penn State and through that connection made contacts with individuals wishing to start a Catholic radio station. Those contacts would eventually inspire the establishment of We Are One Body® radio in Pittsburgh which also has an affiliate station at Penn State.
Fr. Boniface taught computer science at St Vincent College until 2010 when the Archabbot gave him permission to dedicate himself full-time to working with We Are One Body® radio which began broadcasting full-time on March 19, 2010. He currently serves as the Manager of Programming and an on-air host for We Are One Body® radio.
Fr. Boniface while also carries out priestly ministry as a retreat master and spiritual director. In 2016 he became the Director of Spiritual Formation at St. Vincent Seminary in addition to his responsibilities at WAOB®.
He has recently co-authored a book on Spiritual Direction together with Fr. Thomas Acklin, OSB which will be publishedby Emmaus Road and available in July 2017.
DEACON GREG JELINEK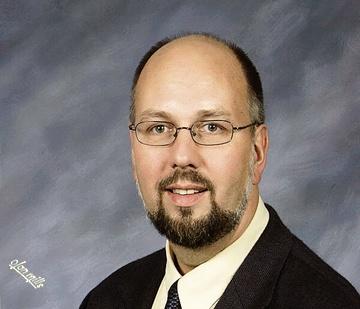 A 1976 graduate of North Catholic High School, Deacon Jelinek has been a teacher in the Catholic Schools for 30 years. Ordained as a permanent deacon June 26, 1999, he has been the recipient of two golden apple awards for teaching excellence. While regularly visiting shut-ins, he also teaches religious certification courses for the Diocese of Pittsburgh. Greg and his wife, Mary Jo have been married for 26 years and they have an adult son, Jeremy (20). Deacon Jelinek has served at Most Holy Name Parish (Troy Hill) and St Aloysius Parish (Reserve Twp.). His first assignment as a deacon was under the direction of our beloved deceased former Alumni Moderator, Father David Schorr '65.
Lawrence Kustra Esq. for his years of dedication in providing legal defense for those who without his help would otherwise have none as well as for his decades-worth of dedication to the Church.



ABOVE: Larry Kustra '67 has been the very epitome of a lifetime of service to his fellow man and his Church.
After first getting a proper foundation for life by the Jesuits, he graduated from the Latin School in 1967. Larry then went on to attend Duquesne University, graduating in 1971. He worked at the Auberle Home in McKeesport and started on his M.A. at Duquesne. In 1974. Around this same time, he also met his beloved wife, Marcie, and they wed in 1975, a successful marriage that has now spanned 42 years. The Kustras have two offspring, Matt, 39 (born in 1978) and Lauren, 33 (born in 1984). Upon the completion of his Masters Degree he initially began working at the Allegheny County Adult Probation Office. While there, he entered the evening program at Duquesne Law School in 1978 and four long years of doing double-duty later, graduated with his law degree in 1982.
In 1983, Larry began to practice law in Pittsburgh. While maintaining a private office for 17 years, he also worked on a part-time basis for nine years for the Office of the Public Defender in Armstrong County, four of those as Chief Public Defender. In 2000, Larry joined the Allegheny County Public Defender's Office and maintained a steady role there until his retirement in January, 2016. While there, he worked in the Criminal, Family and Orphan's Court divisions, always representing persons who could not provide for their own defense. Since retiring from the Public Defender's office, he e is currently practicing law on a part-time basis.
Throughout their married lives, Larry and Marcie have continually been involved in the parishes where they have resided. For 18 years they were members of St. Joseph, Verona, where both were involved in religious education, parish council and serving as a lector at Mass. For the last 23 years they have been members of St. Maurice parish in Forest Hills. Marcie serves there as a Eucharistic Minister and is involved in the Service Committee while Larry continues to serve as a lector; something that he realized recently he has been doing continually since the second Sunday of Lent, 1965.

Our Executive Board takes great pride in recognizing the lifetime's achievements of Matthew Gorsich, Father Boniface Hicks OSB, Deacon Greg Jelinek and the Class of '67s own Larry Kustra Esq. and it is our hope that you will be present on August 20th to help them share in their big day!